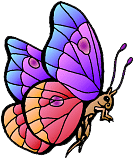 ---
Elementary
Our youngest son once told his kindergarten teacher that his Mommy had packed her suitcase and was leaving. The teacher, a dear friend of ours, laughingly told us what he said and made the statement that she wouldn't believe half of what he said went on at home, if we would graciously give her the benefit of the doubt when he came home with tales about school.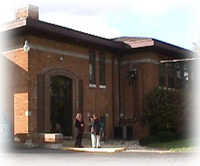 The Bible says in Proverbs 22:6 "Train up a child in the way he should go: and when he is old, he will not depart from it." This is a promise we claimed when our sons were born. There is a verb in this passage and a verb means action and this particular verb means a lifetime of commitment and action. The verb is TRAIN.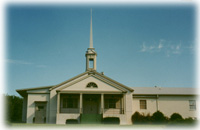 The Bible teaches, in Deuteronomy 6:7-9 concerning "...the commandments, the statutes, and the judgments" of God: "And thou shalt teach them diligently unto thy children, and shalt talk of them when thou sittest in thine house, and when thou walkest by the way, and when thou liest down, and when thou risest up. And thou shalt bind them for a sign upon thine hand, and they shall be as frontlets between thine eyes. And thou shalt write them upon the posts of thy house, and on thy gates."
It is close to impossible to "train" a child, as the Bible states above, while sending him/her to a "public" school for eight hours a day. It is important that you check into the difference a Christ centered school and curriculum will make in your child's life. We made the commitment thirty years ago, when it wasn't a popular decision and parents were actually going to jail for this decision. We made the choice to sacrifice academically, if need be, to have the Christian influence. We haven't regretted it for one second, and when we see what the Lord has been able to do in our children's lives and how they are now teaching their children we know we made the right decision. We were very pleased to find that our sons actually received a superior education to those in the "public" schools.
Another way of keeping these commandments is homeschooling. Parents who are committed to homeschooling have my respect and admiration. One of the finest homeschool resources is found at Abeka Books in Pensacola, Florida.
Training your child is not a hit or miss endeavor. You must be totally committed for at least eighteen years of his life to put everything else aside to complete this task. From the start you must monitor the people and influences in their lives.


---
| Helpful Links |Quotes and Passages|