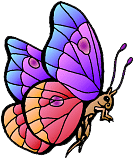 ---
Empty Nest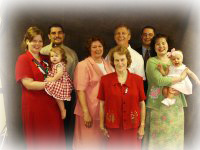 Alas, when our sons graduated from high school, they left home for college and never really returned home. Of course they came home during the summers and on Christmas break, but even that first trip back home we were faced with the fact that they were young men, now, making their own decisions.

Our participation in their training was nearly over except for the occasional advice - when asked for or otherwise. Had we done our best? We had to place that question in God's hands and trust that where we failed He would take over. This part of our sons' lives was the hardest for me. It would take years for me to get used to the fact that they were no longer my little boys but grown men with families of their own. They are now responsible for their children's decisions and training.

Now, my part in life is as a Grandmother. Even at this stage, God has a plan for my life. 2 Timothy 1:5 says "When I call to remembrance the unfeigned faith that is in thee, which dwelt first in thy grandmother Lois, and thy mother Eunice; and I am persuaded that in thee also." I am reminded that my grandchildren are learning from me, and that whenever I am around them I am training them. It is an awesome responsibility, and now that I fully realize just how important this job of training children is, I'm motivated to do my very best. I also realize that without God's help I'll fail, but I'm trusting in Him to be my strength and fortress.
---
| Helpful Links |Quotes and Passages|