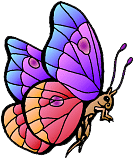 ---
High School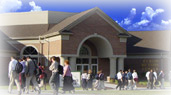 Our son gave his testimony in one of his high school classes when a DARE (Drug Abuse Resistance Education) officer was visiting. Our son made the statement that he had never been offered drugs during his life. The DARE officer was amazed that he had never been approached about drugs and asked him how this could be.

Our teenage son had spent all of his school life in Christian schools.
We knew who his friends were and what they were doing.
We knew the parents of his friends, his teachers, and coaches because we went to church with them, participated in activities at school and attended the basketball, soccer, and softball games.
Most important, he had accepted Christ at an early age and in his heart wanted to please Christ and had the help of the Holy Spirit and prayers of parents and others to make the right decisions.
All of this involvement doesn't guarantee that someone doesn't slip through the radar but it helps. Sheltered? YES. We helped him and his brother through the trying years so that when they were old enough to make an informed decision on their own they had the tools to do so. Their young lives weren't hampered by unnecessary pressure that they weren't strong enough to withstand.

The Bible stresses that we don't anger our children as in Ephesians 6:4 "And, ye fathers, provoke not your children to wrath: but bring them up in the nurture and admonition of the Lord." By the time your children are teenagers you should have:
Earned their respect.
You have learned not to promise things that you can't deliver.
They have learned that by your involvement in their lives that you love them.
They have also learned that there are consequences for their actions.
As they have been growing up you have established a pattern:
Give your teenager responsibilities to do at home and expect that they be carried out.
Monitor homework and be available to help when necessary.
Look for creative ways for your teen to spend his free time. If you take away something - as in hours in front of the TV - be prepared to put something in its place. If you take away offensive music - fill the void with something wholesome.
In other words - BE INVOLVED!!

---
| Helpful Links |Quotes and Passages|