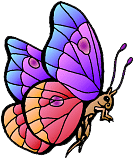 ---
Summary
We hope you have been able to take away just a little from your visit to our website.
Did we make some mistakes in raising our children? Yes
Looking back would we do some things differently? Yes.
When our youngest son got married I told him that there were so many things I wished I had done differently and his answer to me was that he only remembered the good parts and there were a lot of them. I am truly blessed as a mother and now grandmother.



My life's verse is Isaiah 40:31 "But they that wait upon the LORD shall renew their strength; they shall mount up with wings as eagles; they shall run, and not be weary; and they shall walk, and not faint."

Source: Rainbow Productions; Rolf Hicker;
http://www.hickerphoto.com/eagle-pictures-cat.htm
---
| Helpful Links |Quotes and Passages|