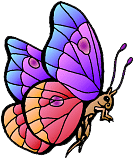 ---
Young Adult

Our sons' college life was also a time of intense training; their Dad and I just weren't as involved. They attended Pensacola Christian College (PCC) in Pensacola, Florida. Many of their friends from high school attended PCC as well as friends from the Bill Rice Ranch where they worked during their high school summers.

Their wives are also graduates from PCC and both families are raising our grandchildren in the "nurture and admonition of the Lord." I've had the pleasure of learning how to be a mother-in-law to two beautiful young ladies; learning to be a Grandma has been a little easier.
Trust your now grown children to make their own decisions. If you have done your part well, with God's help, your child will do ok.
Don't overhelp financially unless they are sincerely trying and because of unforeseen circumstances they need assistance.
Don't call every day unless asked to do so.
Respect your daughter(son)-in-law's rightful place in your child's life.
Genesis 2:24 states: "Therefore shall a man leave his father and his mother, and shall cleave unto his wife: and they shall be one flesh."
---
| Helpful Links |Quotes and Passages|